Quality Policy
We innovate, develop and produce, with excellence and flexibility, technological solutions in identification of tampering and traceability with added value, focusing on goals and results, with constant investment in research, continuous improvement and sustainability, surpassing market expectations and ensuring the organization's profitability.
Principles
We commit to follow the rules defined for the security of the Organization, Customers and Suppliers with technical solutions in identification of tampering and traceability.
Vision
To be a worldwide reference in solutions in identification of tampering and traceability in order to ensure the security of our customers' assets and their profitability and to be the number one in the American market.
Mission
To innovate, develop, produce and improve solutions in identification of tampering and traceability, aiming to meet the needs of the market through best security and manufacturing security practices.
Values
Excellence, simplicity and flexibility in managing the relationships with the market.
Mutual respect, creating a harmonious and interdependent environment between our employees and the market.
Commitment to results and economic sustainability, with ethical behavior and transparency in the services we provide.
Proactive focus on our customers, with emphasis on innovation and creativity.
Zeal for the company's image.
Beliefs
In the vanguard business activity, based on the boldness of creativity and innovation, simplicity, reliability of information and the seriousness of negotiations.
In the legitimate pursuit of economic-financial results.
In the provision of quality services, geared to the needs of customers, as a basis for the perpetuity of the business.
In the creative, fulfilling and transforming capacity of the human being, in teamwork based on an entrepreneurial mindset, helping the Organization overcome challenges and limitations.
In participatory management and in focus on results, based on the assessment of the individual contribution, to enable people's commitment and to add value to the business.
SAFELOCK have been pointed out for decades in the manufacture and commercialization of tamper-evident devices (DIV's), including seals, envelopes and security bags.
Our mission is to achieve the customers' satisfaction by providing innovative products of the highest quality and safety. For this reason, SAFELOCK invests heavily in research and development of new products, for the most varied applications, so that its customers have great results.
Safelock products are widely used and approved in several segments, including the transportation of valuables, cargo transportation, power plants, refrigerators, banks, energy, gas and water concessionaires, airlines, oil products distributors, etc.
THE PLANT:

Safelock Produtos de Segurança Ind. e Com.
Rua Godofredo Franco de Faria, 74 – Lote 05
Limoeiro, Paraíba do Sul - RJ, 25850-000
Tel.: (24) 2263-0263
E-mail: This email address is being protected from spambots. You need JavaScript enabled to view it.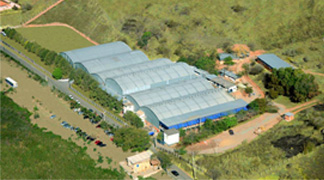 AGENTS – BRAZIL:

SALVADOR - BA
PROSEG COMÉRCIO E IMPORTAÇÃO LTDA
Rua Pernambuco; 153 - Sala 412 / Edificio Esplanada Avenida - Pituba
CEP: 41.830-390 - Salvador - BA
Tels: (71) 3248-3708 / (71) 3240-6382
Cel: (71) 9971-3317
E-mails: This email address is being protected from spambots. You need JavaScript enabled to view it.

BELO HORIZONTE - MG
MOGG DO BRASIL REPRESENTAÇÕES LTDA
Rua Madureira, 97 - A – Parque Riachuelo
CEP: 31.230-448 - Belo Horizonte - MG
Tel: (31) 3272-0710
Email: This email address is being protected from spambots. You need JavaScript enabled to view it.

GOIÂNIA - GO

SOCOREL SOCIEDADE DE COMÉRCIO E REPRESENTAÇÕES
Rua S-03 Quadra S-09 - Lote 13 - Sala 06 - N° 771 - Setor Bela Vista
CEP: 74823-400 - Goiânia - GO
Tel: (62) 3259-1700
E-mail:This email address is being protected from spambots. You need JavaScript enabled to view it.

RECIFE - PE

SOCIEDADE DE EMPREENDIMENTOS PLANEJAMENTO E ASSESSORIA LTDA SEPAL
Rua Capitão Rebelinho, nº 367 / 1º Andar - Sala 04 - Pina
CEP: 51011-010 - Recife - PE
Tel/Fax: (81) 3325-2800/3325-2954 /3328-5655
E-mail: This email address is being protected from spambots. You need JavaScript enabled to view it.

RIO DE JANEIRO - RJ

EPB JUNIOR SERVIÇOS COMBINADOS ESCRITÓRIO EIRELI-ME
Tel/Fax: (21) 2438-1688/2438-0907 | Cel.: (21) 97129-8111
E-mail: This email address is being protected from spambots. You need JavaScript enabled to view it.

RIO GRANDE DO SUL E SANTA CATARINA
M.C.DE MORAIS SERVICOS ME
Contato: Mauro Morais
Tel.: (51)99228-3850
e-mail: This email address is being protected from spambots. You need JavaScript enabled to view it.

RIO DE JANEIRO - RJ

ENGETRIX ENGENHARIA E SOLUÇÕES LTDA
Rua João Romariz, 169 – Ramos
CEP 21031-700 – Rio de Janeiro - RJ
Tel: (21) 3869-7034
Telefax: (21) 2564-3577
E-mail: This email address is being protected from spambots. You need JavaScript enabled to view it.

FORTALEZA – CE
METERS COMÉRCIO E SERVIÇOS – ME
Av. Humberto Monte, 100 – Ed. Harmony Premium – Torre Norte – Sala 503 – Pici
Fortaleza – CE
Tel: (85) 98888-1451
E-mail: This email address is being protected from spambots. You need JavaScript enabled to view it.
INTERNATIONAL AGENTS:
MYG GLOBAL - CHILE
Fono: +56 99517-0461
E-mail: This email address is being protected from spambots. You need JavaScript enabled to view it.
Skype: MYGGLOBAL
Site:www.mygglobal.cl

Integrity Control Systems - ÁFRICA DO SUL
Physical address: Meerzicht Business Park, 33 Kelly road, Jet Park, 1459, Gauteng, South Africa
Tel: +2711 397 2508 / 9 | Fax: +2711 397 1916
Mobile: +2782 77 88 699
Email address: This email address is being protected from spambots. You need JavaScript enabled to view it.
Website link: www.integritycontrol.co.za
INTERNATIONAL DISTRIBUTORS:
ELC SECURITY PRODUCTS - UNITED STATES
8252 NW 30th Terrace Miami, FL 33122
USA Tel.: (305) 477-2303
Fax: (305) 477-0186
Toll Free: 800-377-3257
E-mail: This email address is being protected from spambots. You need JavaScript enabled to view it.
Trovan Electronic Identification Devices, Ltd. - UNITED STATES
Tel: +1 805 565 1288
Fax: +1 805 565 1127
E-mail: This email address is being protected from spambots. You need JavaScript enabled to view it.
Site: trovan.com

SigiltecH srl - ITÁLIA
Via della Giustiniana, 1109
00189 – Rome (Italy)
Tel: +39 06 30360450 | fax +39 06 30360661
Mail: This email address is being protected from spambots. You need JavaScript enabled to view it.
Skype: sfragistica
Website: www.sigiltech.eu

S4S Security Seals ltd - UK
7 Suffolk Road - Maidenhead - Berkshire – SL6 2TG
Phone: +44 (0) 1628 290721
E-mail: This email address is being protected from spambots. You need JavaScript enabled to view it.
Website: https://seals4security.com

Corporate Security Supply Ltd. - CANADÁ
891 Century Street
Winnipeg, MB R3H 0M3 CANADA
Tool free: 1.800.563.5566
Tel: 1.204.989.10001.204.989.1000 | Fax: 1.204.989.1010
Email: This email address is being protected from spambots. You need JavaScript enabled to view it.
Website: www.cssstores.com